Senior Principal Software Engineer in Test Nice inContact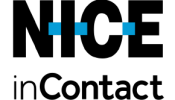 The Sr. Principal Software Engineer in Test is the expert in performance testing of microservices in AWS.
ABOUT NICE CXone: With NICE, it's never been easier for organizations of all sizes around the globe to create extraordinary customer experiences while meeting key business metrics. Featuring the world's #1 cloud native customer experience platform, CXone, we're a worldwide leader in AI-powered contact center software. Over 25,000 organizations in more than 150 countries, including over 85 of the Fortune 100 companies, partner with NICE to transform—and elevate—every customer interaction.
LinkedIn: #NICECXone