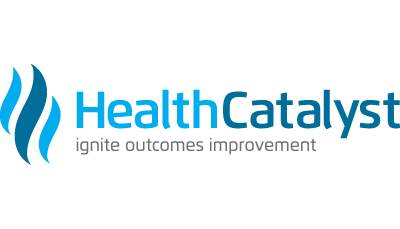 Analytics Engineer (Intermediate/Sr. Level)
Salt Lake City, UT
US Remote
Our mission is to be the catalyst for massive, measurable, data-informed healthcare improvement through:
Data: integrate data in a flexible, open & scalable platform to power healthcare's digital transformation​
Analytics: deliver analytic applications & services that generate insight on how to measurably improve​
Expertise: provide clinical, financial & operational experts who enable & accelerate improvement​
Engagement: attract, develop and retain world-class team members by being a best place to work​
*Note: there are multiple openings for Intermediate and Sr. level Analytics Engineer
Team: Analytics Services Organization (ASO)
Location: Salt Lake City, UT or Remote
Close Date: TBD
Travel Requirement: 35-40%, US
The Analytics Engineer (AE) role combines deep, analytics skills and a sound understanding of the processes and data that support the business of healthcare to inform a fundamental transformation of healthcare delivery as we know it today. The primary accountability of the AE is to ensure there is always a queue of measurable opportunities for our clients to act upon that will drive down cost, improve quality, and improve patient experience.
Additional accountabilities include:
Training up client resources to own analytics work in the future
Helping assess and understand what applications from the HC library would be valuable to deploy at the client site
Providing analytic continuity and support at the client through all phases of deployment.
Implementing and promoting Catalyst methodologies, while acting in the long-term best interest of the client.
Managing client expectations and timelines for analytic deliverables.
Navigating difficult client conversations with professionalism.
Supporting the Analytic Director (AD) in key areas, including deployment, communication on the status of progress to client stake-holders, knowledge transfer and training on HC platform and technologies.
Presenting analytic insights to clinical/operational/financial stake-holders at client.
Interfacing with a variety of Health Catalyst (HC) roles (such as senior directors, product line managers, clinical staff, etc.) on an as needed basis.
Duties & Responsibilities
Leverage HC software and technologies to guide and perform varied analyses to support client outcomes improvement initiatives across clinical, operational and financial domains.
Design data models and visualizations that meet project requirements and comply with HC design standards and principles.
Manage technical client projects by providing technical oversight; ensure assigned projects are executed efficiently and according to project requirements and timelines.
Guide data validation tests to ensure quality of measurement.
Work with client data architects to train and mentor on HC tools and methodologies
All other duties as assigned
Required Skills
Expert level in Structured Query Language (SQL)
Strong experience with Extract, Transform, and Load (ETL) processes and concepts.
Familiarity with multiple ETL applications is a bonus.
Deep experience designing, implementing and loading custom data models that reflect real-world problems
Strong experience delivering analytics to technical, non-technical and management teams that influence and support business strategy
Strong experience developing visualizations that consume data models for non-technical users
Effective written and verbal communication and presentation skills
Strong ability to understand, interact with, and communicate with all levels of employees and clients
Self-motivated; comfortable working under general and minimal direction
Desired Skills
Health care experience, particularly working with data
Statistical modeling experience
Strong working knowledge and understanding of database principles, concepts, technologies and tools
Experience with SQL Server Integration Services (SSIS)
Visualization experience using a variety of BI tools (Qlikview, Tableau, Cognos, Crystal Reports)
Strong experience with development methodologies including AGILE development
Secondary skills/attributes (highly desired);
Stats, Predictive, Machine Learning, AI, etc.
Quality improvement - Lean, 6 Sigma, etc.
Project management
Education & Relevant Experience
BS/BA in information technology, math, statistics or business-related field or equivalent relevant work experience
5+ years' experience in technology or technology related field