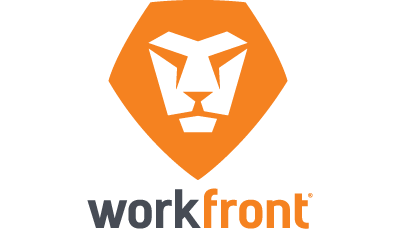 Director Talent Management
Do you love helping to unleash the potential of people and teams? If so, this role is for you. The Director of Talent Management and Development reports directly to the SVP of People and Culture, a function that has been chartered with accelerating an engaging culture of 'Getting it Done' and 'Doing it Right'.
Building on the principles taught in "Done Right", a recently released book authored by our CEO, this role will help ensure people are clear about what goals they need to achieve, and are developing the skills and motivation to achieve extraordinary outcomes.
The ideal candidate has proven leadership skills, knowledge of, and experience in, next generation talent management and development practices and principles, an entrepreneurial nature, and is a strategic thinker, effective people manager, and innovative problem-solver.
Responsibilities:
Developing the Talent Strategy and Roadmap: Work with HR and business leaders to collaboratively set and execute a long-term talent vision and roadmap that ties to Workfront's business strategy.
Workfront Leadership Institute:
As the chancellor and dean, execute and improve the Workfront Leadership Institute, a leadership training curriculum which has 5 programs all leaders globally participate in, that support intentional development of our culture.
Goal setting strategy in partnership with the HR Business Partners: Develop and evolve our creation of goals, and ongoing updating and taking action using a combination of Workday and Workfront.
Performance coaching:
In partnership with Total Rewards and HR designed to deliver the reinforcing and recognition feedback of what success looks like.
Employee development programs: From onboarding to LinkedIn Learning, job rotations, mentoring and all things that grow people's' skills and capabilities, lead the strategy and tools that grow our leaders from within.
Leading and Motivating a Team: Develop and lead a team of enthusiastic talent professionals.
Communication:
Proactively share insights on performance challenges and improvement mechanisms. Partner with leaders on the best way to develop their talent.
Innovation: Move from evolving established programs to innovating how and what talent management and development delivers.
Measurement and Success:
Collaborate with HR leaders both within Talent Management and in other functional areas to build the infrastructure, systems, tools, processes and team to enable effective measurement of talent programs and initiatives.
Vendor and Cost Management: Create and manage an annual budget. Oversee vendor support, contract/SLAs and cost management. Ensure ongoing evaluation and success measurement of vendors.
Leadership team:
Contributing member of the Workfront Operations Leadership Team (OLT) and the People and Culture Leadership Team.
Qualifications and Education Requirements
Has successfully delivered talent strategy and learning programs across multiple functions. Knowledge of Talent Management and Development theories, frameworks, and understands trends in order to inform decision-making. Uses LMS data to improve the learner experience and functional and program performance. Has moved from relying on traditional training design principles to designing for the overall learning experience. Exceptional personal written and verbal communication skills in an enterprise company
Strong resource management, continuous improvement and project management skills
Has created and successfully led a global strategy/project across multiple functions/businesses
Proven ability to support dynamic multi-function client groups at all levels
Demonstrated capability in building high- performing teams & culture
Able to operate and lead a team in a highly dynamic, matrixed environment with multiple competing priorities
Understands and uses relationships to drive effective collaboration with peers and stakeholders
Able to position themselves as a trusted advisor to senior leaders, peers and executive sponsors
Has demonstrated curiosity and ability to deliver with speed, quality and continuous iteration to drive innovation
Proven ability to make enterprise complexity simple
10+ years of related experience
Bachelor's degree from an accredited university