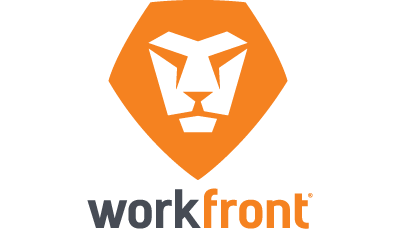 Director, Product Management
Reporting in to the Vice President of Product Management, the Director of Product Management will be responsible for delivering new products and solutions to support Workfront's strategic direction within data measurement and driving revenue across the product portfolio. The Director of Product Management is responsible for a solution pillar within the portfolio, driving related business planning and product management focus including product definitions, roadmaps, business cases, product profitability and thought leadership. The Director of Product Management will drive better processes, encourage more cooperation and create coherent products.
Duties and Responsibilities:
Drive Product Management best practice through product strategy, release-level feature choices, economic rationale for every major effort and whole-product thinking while ensuring a strong strategy driven SDLC.
Connect activities and deliverables to business outcomes through relentlessly pushing for strategic clarity and intended business results and driving team alignment and execution in support of product and corporate objectives.
Deliver on Workfront's product strategy by pushing the company's best minds to collectively deliver against the strategy while allocating technical resources strategically among portfolios, with a forward-looking market-driven mindset.
Enable real participation and input through a unified robust input process, with a common mechanism and accessible roadmap providing clarity and understanding to both internal and external constituents.
Mentor product managers by coaching the team through product strategies and economic decision-making and collaboration among the many smart team members to train up the next crop of product innovators.
Experience and Skills:
8+ years product management leadership experience identifying, building, and launching cloud and service solutions
5+ years managing a team of product managers, driving functional best practice, creating a learning culture and nurturing the team and talent for advancement
3+ years working with or building data focused products (eg. reporting, analytics, dashboards)
Experienced in creating integrated products that are used pervasively across large enterprises
Proven track record of delivering new, revenue-driving products
Demonstrates a methodical and defensible approach to decision-making and assessing investment trade-offs
Superior presentation skills with comfort and effectiveness delivering both technical and executive level content and messaging
Experienced in leading a team, providing direction and support for PM best practice and effective decision-making
Strong in communication, leadership, team building, and people management skills that employees appreciate and competitors envy
Able to translate strategy into consumable tactical plans for teams and constituents
Ability to prioritize among competing opportunities, balance customer needs with business priorities, and articulate the rationale behind decisions