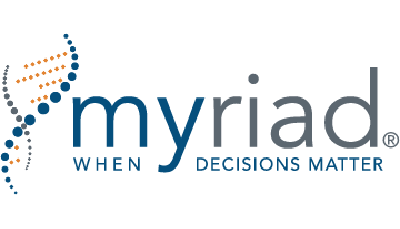 Clinical Lab Tech
We are seeking a Laboratory Technician at Crescendo Bioscience Clinical Laboratory in Salt Lake City. The Crescendo Bioscience Clinical Laboratory is fully automated to perform Vectra DA, an advanced immunoassay for rheumatoid arthritis disease activity. The Laboratory Technician will report to the Clinical Laboratory Supervisor and will interact with Laboratory Technicians, Research Associates, and the Clinical Laboratory Manager.
Daily tasks include the following: receiving and accessioning samples into the CLIMS; preparation of sample aliquots; performing inventories and orders for laboratory and office supplies; performing clerical duties; and assisting with various lab duties (temperature monitoring, CLIMS sample batching, preparation of buffers, etc.).
Responsibilities
Each employee's specific job responsibilities are uniquely defined by their individual training plan and assigned duties, but are generally defined as follows:
Complying with the laboratory's technical, administrative and safety policies and procedures.
Participating in the laboratory's quality assurance plan, adhering to quality control and preventive maintenance policies and appropriately documenting these activities.
Following the laboratory's policies and procedures whenever test systems are not within acceptable limits and documenting the problem and any corrective action.
Troubleshooting and identifying problems that may adversely affect test performance and/or reporting of test results by initiating corrective action and using the defined electronic system to make the required management notification.
Participating in proficiency testing in the same manner as routine samples.
Actively participating in successful and timely completion of training and competency assessment as outlined in the laboratory and departmental training programs.
Will work under the direct supervision of an employee competent on the task and all work will be reviewed by laboratory management.
Participating in continuing education according to accepted laboratory standards.
Participates within the departmental team to resolve problems or implement projects.
Qualifications
Experience in accessioning and handling clinical samples
Experience with LIS data entry preferred
Experience running plate ELISA tests, basic blood chemistries, and ESRs preferred
CLIA laboratory experience preferred
Minimum of 2 years clinical laboratory experience preferred, including but not limited to customer service, specimen processing, and laboratory assisting in a hospital or reference laboratory setting
Demonstrated proficiency in computer skills, such as word processing, data analysis and laboratory information systems
Meets minimum regulatory education requirements:
Doctorate (Ph.D., M.D. or D.O.) in medicine, clinical laboratory science, chemical, physical or biological science, or,
Master's degree in clinical laboratory science, chemical, physical or biological science, or,
Bachelor's degree in a chemical, physical, biological or clinical laboratory/medical technology science.
The physical demands described here are representative of those that must be met by an employee to successfully perform the essential functions of this job. While performing the duties of this job, the employee is frequently required to sit; talk; or hear. The employee is occasionally required to stand; walk; use hands to finger, handle, or feel; reach with hands and arms; and stoop; kneel; or crouch The employee must occasionally lift and/or move up to 25 pounds. Specific vision abilities required by this job include close vision, distance vision and depth perception.