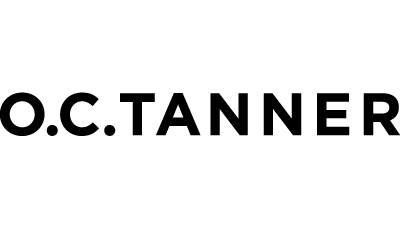 Sr. SAP Basis Administrator
O.C. Tanner develops employee recognition and rewards programs that help companies appreciate people who do great work. As part of that effort, we build large-scale, international, multi-million user web and mobile applications used by Fortune 500 companies.
We are looking for a Sr. SAP Basis Administrator who is an outstanding team player with positive attitude who is smart with high energy to help us deliver a service that our customers can count on.
Drive and influence technical infrastructure design decisions for various SAP solutions across various functional areas
Ability to research and find solutions
Architect, design and orchestrate the delivery of new business enabling technologies
Partner with External Service Providers to deliver future SAP solutions strategies
Orchestrate key proof of concept pilots/programs to assess the potential business value of new business SAP functionality/technologies
Lead the design and implementation of solutions across business units with primary responsibility for various SAP modules
Drive and articulate the SAP infrastructure roadmap, driving business value by influencing customers to leverage existing investments whenever possible
Engage in project/release scoping discussions with business units to understand business requirements and complexity to ensure the appropriate SAP infrastructure services and capabilities are available
Lead and conduct design reviews, technology reviews, direct vendors (if any) and interface with SAP OSS for problem management
Release (cutover) planning, articulate and determine timelines for various cutover activities, serve as a technical escalation point and SME for various SAP infrastructure technologies
Partner closely with infrastructure teams and suppliers on architectural design, application upgrades, release and project implementations, capacity management and system performance
Collaborate with other technical resources (Hardware, OS, development, functional, etc.) for support, production issues, and problem resolution
Provide Basis expertise for a multiple SAP production environment
Resolve business critical break-fix production support issues
Define and develop SAP administration standards, system installation and upgrade procedures, and checklist
Trouble shoot and resolve critical SAP issues in a timely manner
Design, develop and maintain multiple SAP Clients and associated build processes
Refresh SAP systems
Technical troubleshoot, analyze, research on software patches, provide impact analysis and checklist
Manage multiple SAP releases, performance management and tuning of applications, and database management
Understand the dependencies in an enterprise environment
Manage the workload between multiple SAP projects
Put automation and DevOps knowledge into practice
Requirements
At least 5 years of expertise in various SAP systems like ECC- S/4 Hana, Hybris/C4, Hybris Datahub, Fiori, SAP PO, Bods, Apache Web Servers, Solr Servers, Bamboo, Solution Manager, Analytical Cloud, and SAP Cloud IDP
Experience in configuring and maintaining Charms/CTS+, Hybrid deployments
Experience in Solution Manager 7.1 and 7.2: installation and execution of setup, managed system configuration, technical monitoring
Ability to learn new technologies (e.g., More Solution Manager, SAP SSO, Cloud, etc.)
Experience of SAP administration in HANA and Oracle environments
Experience with SSL SAML, Active Directory, Windows and Unix/Linux based OS
Disaster Recovery, Point-in time expertise, and High Availability experience
Prior experience to include software installations, upgrades, support activities, applying support/enhancement packages, defining system installation and sizing plan
Well versed with the SAP technologies and technology roadmap
Multiple full life cycle implementations Excellent communication, interpersonal and documentation skills
Solid understanding of SAP implementations, Agile and Activate methodology
Experience of Security, compliance, GDPR, Data sovereignty guidelines
Experience working on Standardization and Automation
Experience in Shell script