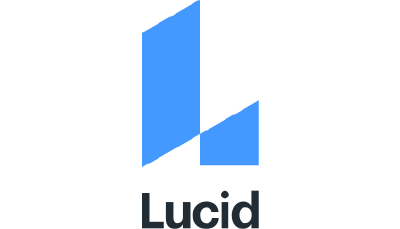 PPC Manager, Lucidpress
We are looking for a motivated, data-driven PPC Manager to own our paid acquisition strategy and execution for Lucidpress.
Lucidpress has experienced over 125% growth in sales in our assisted business in the last year alone. As PPC Manager, you'll play a critical role in the next phase of our growth by identifying and scaling paid acquisition channels and other demand generation strategies to support our sales organization.
Our mission is to make working visually easy and essential for everyone. And we hold true to our core values of: (1) innovation in everything we do; (2) passion & excellence in every area; (3) providing individual empowerment, initiative and ownership; and (4) teamwork over ego.
Responsibilities:
Design, develop and manage paid acquisition strategies and programs that drive pipeline and closed business
Identify and scale new paid lead generation channels
Design, develop and manage account based marketing campaigns that drive demand
Act as an extension of product marketing, understanding our personas to drive fully integrated lead generation campaigns
Partner with demand generation and marketing automation teams to design and develop lead nurturing strategy
Partner with our content team to develop B2B content marketing strategies
Drive marketing/sales alignment
Become deeply familiar with why our sales reps win and lose, and use that knowledge to adjust demand generation strategy
Ensure seamless sales process and messaging for all leads generated
Requirements:
2+ years B2B software marketing experience
2+ years managing Google Adwords (experience with LinkedIn Campaign Manager and other paid acquisition channels a plus)
Experience partnering with sales and product marketing to develop demand generation campaigns to hit pipeline and closed business goals
Experience with Salesforce reporting functionality
Experience with one or more marketing automation platforms preferred (experience with Marketo is a plus)
Experience developing content marketing strategies for lead generation preferred
Strong analytical and quantitative skills; bias towards data-based decision making
Excellent teamwork, project management, and communication skills