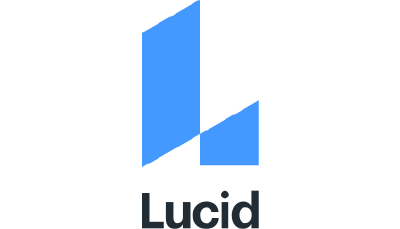 Product Support Specialist
Lucid Software's Customer Operations team helps the countless users who rely on Lucidchart and Lucidpress understand how to use our products, and we use the incoming user data to improve the health of these products. We're an operational team that uses both direct support interactions as well as scalable solutions to engage with our global consumers.
As a Product Support Specialist, you'll help launch Lucid's newest cutting edge products and features and have the opportunity to impact how we help thousands of people around the world through our help centers, online communities, and email support. We represent the voice of the customer and work closely with cross-functional partners across Lucid to make our products and processes better. We're looking for people with a passion for helping users get the most out of Lucid products. If this sounds like you, join us! You will work closely with various functions within Lucid to surface user issues, to help make our products better, and to streamline our internal operations. You own the relationships between Lucid Software products and users. You are the expert on building dynamic, high quality online communities and user engagement. You cultivate relationships with some of our most active users. You are well-versed in online community trends, technology, and strategies and are comfortable representing Lucid publicly. You will help us on our quest to expand into social media.
You will write about complex things in a simple way and can balance business and user needs. You'll work cross-functionally to develop customer support content based on user feedback, analytics, product requirements, and UX best practices. You'll write our help center content, come up with innovative ways to educate customers, and help millions of people around the world get the most out of Lucid products.
Our mission is to make working visually easy and essential for everyone. And we hold true to our core values of: (1) innovation in everything we do; (2) passion & excellence in every area; (3) providing individual empowerment, initiative and ownership; and (4) teamwork over ego.
Responsibilites
Identify and monitor key user operational metrics to help drive improvements to our product and support offerings.
Manage technical issues by investigating and troubleshooting problems, escalating user issues, managing issue workflow and proactively identifying consumer needs.
Collaborate with Engineering, Product Management, and other cross-functional peers on specific user-impacting issues and bugs.
Develop and maintain product expertise and work closely with other support and product team members to resolve user issues.
Write compelling, clear Help Center and user education content and analyze user behavior data and make content improvements based on metrics.
Represent Lucid by growing and managing a Lucid product community, building healthy relationships with users to resolve issues, and driving community strategies to ensure forum health and users' questions/feedback receive quality, timely answers.
Basic Qualifications
Practical work experience or a Bachelor's degree with a 3.5 cumulative GPA or higher
Knowledge of Lucid technology, the Internet and social media.
Strong people skills to build relationships with our current and potential users.
Ability to translate complex technical ideas into simple, easy to understand content.
The ability to work independently, cross-functionally, and on multiple initiatives at the same time with a proven record of driving results.
Excellent problem-solving skills, sound business judgment, strategic and analytical capabilities in a fast-paced environment with evolving priorities.
Excellent project manager and self-starter, with the ability to work independently across multiple concurrent initiatives
Detail-oriented, organized and a good team player.
Bias towards finding solutions vs. shutting down ideas.
Preferred Qualifications
Experience working in technology, education, support operations, and/or consulting.
Experience in basic HTML, CSS, Javascript and CMS skills.
A strong understanding of user experience principles, and using rich media and social media for user-focused communications.
Technical aptitude and troubleshooting skills to identify and effectively escalate product bugs.