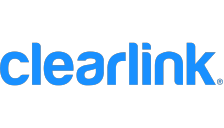 Senior SEO Specialist
If you're coming off a great 2-3 years tackling SEO for a company or agency and are ready to take on more sophisticated organic search challenges this is the role for you.
Clearlink has deep roots in search engine optimization. With a company wide mission to "transform the way the world's leading brands find, acquire, and support their customers while improving the overall customer experience" meeting our target audiences via organic search is imperative.
From our C-level down you will be hard-pressed to find a person throughout the company that doesn't both value and have a strong understanding of SEO. And because of that we know we can't accomplish our goals without our SEO Specialists.