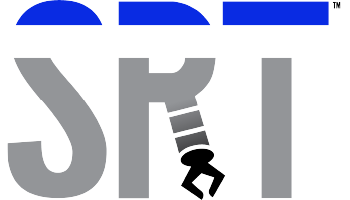 Senior Software Development Engineer
Who We Are And What We Do
Service Robotics & Technologies (SRT) is a software integration company that has developed a software platform to optimize smart facility data management, allowing facility leaders to monitor, analyze and automate across platforms. We specialize in the development of an integrated software ecosystem for robots, smart sensors, and Internet of Things (IoT) devices. This M1 Hardware Portal provides building managers with real-time insight into all aspects of the building—from custodial or delivery robots, to environmental conditions, to security or utility monitoring within the facility. We support government contracts, commercial research and development contracts, and other projects that grow our company in the smart building space.
We are looking for someone who has a passion for solving new and interesting problems. We welcome what you bring: new ideas and fresh perspectives that can help grow our team and our platform—both internally and with our customers. Your contributions and expertise will be extremely important to the success of the team through your technical work, experience, and leadership.
What We Are Looking For
Job Title: Senior Software Development Engineer
Exemption Status: Exempt
Reports to: Chief Technology Officer
Positions Summary: SRT is seeking several mid-career and senior developers to work remotely with a dispersed team. We are focused on finding experts in front-end development, back-end development, and software testing.
Specific Responsibilities (Front-end Focus):
Support front-end development using languages and tools including, but not limited to, ReactJS, Context API, TypeScript, SCSS, and Material UI. Experience with UX is an added bonus.
Specific Responsibilities (Back-end Focus):
Support back-end and API development using languages and tools including, but not limited to, JavaScript, TypeScript, NodeJS.
Good understanding of GIT, data structures, and algorithms is required.
Knowledge of Docker and Kubernetes is beneficial but not essential.
Specific Responsibilities (Software Test Focus):
Previous work experience as a Test Engineer and familiarity with any of the major testing tools.
Good troubleshooting skills.
General Responsibilities (Everyone):
Ensure a continuing affirmative application of SRT policies concerning diversity, equity and inclusion.
Develop scalable services across multiple data regions.
Contribute to the technical development of software as required for product deployment.
Collaboratively define, architect, and execute the plans required for product deployment.
Assume end-to-end ownership of new features, including technical specifications, writing readable and extensible code, and following software best practices that allow expeditious deployment.
Build observable systems that track important metrics for client use and future product development.
Mentor engineers with empathy, help to build best practices alongside providing valuable code and design reviews.
Applied knowledge of DevOps tools such as Docker and Kubernetes and non-relational databases is an added advantage.
Update job knowledge by participating in educational opportunities, reading professional publications, maintaining personal networks, and participating in professional organizations.
Attend to the organization's mission by conducting other assigned tasks.
Expected Background or Work Experience:
5+ years experience in web application development in front-end, back-end, full-stack, and/or software testing technologies.
Work with both co-located and remote engineers, as well as other partners.
A significant capacity in conducting code reviews, writing tech specifications, and collaborating closely with others.
A deep understanding of Clean Code and Clean Architecture.
Work Eligibility: Candidate must be a US Citizen so that they are eligible to support work on government contracts associated with the U.S. Department of Defense.
Why You Want to Work with SRT
Service Robotics & Technologies affirms a transformative commitment to innovative policy, working diligently to create fertile grounds for equal opportunity for all its employees. Racism and intolerance will not be afforded any allowance. SRT expressly forbids any act of discrimination or harassment in any aspect of its business operations, pursuing every avenue in ensuring an inclusive, amicable, and positive work environment, both by its ethical obligations and as required by law.
What We Offer Our Employees: SRT is an innovative tech start-up with developing partnerships. Our team members are brought in to help shape strategy, culture, and process. As a small (but rapidly growing!) company, you will have the opportunity to develop skills in adjacent fields and have a direct line to work with company leadership. SRT leadership is committed to creating an environment where each person's contributions have a pathway forward, their work feels meaningful, appreciated, and seen. SRT offers:
Competitive Salary
Flexible Scheduling
Flexible Leave
Employee Stock Option Plan
Comprehensive Medical, Dental, and Vision Benefits
Physical/Environmental Conditions: This position is entirely remote. We have offices in the Washington, D.C., Provo, UT, and Seattle, WA areas which could allow for in-person team meetings and collaboration.
Candidates or current employees cannot be discriminated against on the basis of race, color, national origin, age, sex, religion, creed, gender, gender identity, gender expression, genetic information, personal appearance, one's right to reproductive health decisions, pregnancy, one's right to breastfeed or express milk, childbirth and its related medical conditions, affectional or sexual orientation, political affiliation, veteran or military status, matriculation, disability, marital or familial status, and familial responsibilities. Any retaliatory act in any business operation is furthermore prohibited.