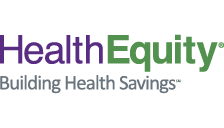 Site Reliability Engineer
Overview
We are BUILDING HEALTH SAVINGS. Come be part of remarkable.
How you can make a difference
We are looking for a passionate Site Reliability Engineer to join our team. Our team is responsible for driving scalable architecture, minimizing risks, providing visibility across a multitude of environments, systems and applications while using lean principles at scale in a fast-paced environment. You'll contribute to the design and documentation of systems, in collaboration with scrum teams, looking for opportunities to automate away waste. You'll work with scrum teams to troubleshoot complicated systems and applications and will partake in an on-call rotation.
What you'll be doing
Work with teams to design and implement automated code deployment solutions
Work with teams to design and implement application environments
Work with teams to design and implement application monitoring and alerting solutions to get issues to the right people at the right time
Work with teams to remediate issues that impact the health and performance of our production systems and infrastructure
Work with teams to diagnose and isolate issues at all layers of the stack, whether it be code or infrastructure, during development and in production
Manage build definitions and hardware in support of our Continuous Delivery policies and procedures
What you will need to be successful
Bachelor's degree in CS/Engineering or equivalent experience
2+ years' experience in a DevOps, SRE, or IT Operations position
2+ years' experience writing SQL queries and Stored Procedures
2+ years' experience developing in .NET and C#
Demonstrated interpersonal skills and ability to collaborate with product owners and development teams
Demonstrated ability to context switch while still delivering on commitments
Ability to troubleshoot complex systems and environments
Experience with CI/CD concepts and tooling
Knowledge of full stack monitoring concepts and tooling from code to system resources
Experience with Azure DevOps 2019 for source control and CI/CD automation is preferred
Experience in scripting and PL/SQL with Oracle Database is preferred
Benefits and perks
Medical, Dental, Vision
401(k) match
Paid Maternity/Paternity leave
Purple with Purpose (paid volunteer time off)
HSA contribution and match
Award winning Wellness Program
Consumer Driven Healthcare (CDH) education
Why work for HealthEquity
HealthEquity has a vision that by 2030 we will make HSAs as wide-spread and popular as retirement accounts. We are passionate about providing a solution that allows American families to connect health and wealth and build health savings for life. Through our innovative technology and superior service delivery, our members gain valuable insights to better save and spend their healthcare dollars.
We firmly believe that our team members drive the success of this company. We hire passionate contributors who enjoy the thrill of pioneering their positions to their full potential. Join us and discover a work experience where the person is valued more than the position, and where are our purple culture drives a remarkable experience.
Our advice to you
HealthEquity is fiercely focused on hiring passionate individuals to contribute to our purple culture. If you speak passion, excellence, service, ambition, fun… we want to speak with you! We believe that your personality is as important as your experience and qualifications so when we do have the opportunity to speak together, be authentic, be genuine, be you! Showcase your experience and your passion.
HealthEquity, Inc. is a proud promoter of equal opportunities for training, compensation, transfer, promotion, and other aspects of employment for all qualified applicants and employees. HealthEquity, Inc. support Equal Employment Opportunities without regard to sex, race, color, religion, national origin, age, disability, sexual orientation or veteran status when hiring – under federal, state and local laws.