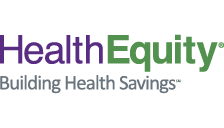 IT Business Partner
Overview
We are BUILDING HEALTH SAVINGS. Come be part of remarkable.
How you can make a difference
We are looking for a talented and passionate IT Business Partner to join our team. You will be responsible for partnering with our operations team and business stakeholders in building, prioritizing and executing on our project roadmap from inception to implementation.
What you'll be doing
Partner with business stakeholders to understand and prioritize their needs, creating a roadmap of projects for their assigned area.
Seek input of user experience and document current procedures and processes to determine potential improvements to their assigned groups.
Stay abreast of best practices being done at other firms and technology developments that may affect the areas.
Act as a trusted advisor to stakeholders and the IT Portfolio Managers to influence the technology decisions for the areas based on this knowledge.
Analyze and consolidate all perspectives on the project – business needs, requirements, user experience, security, training, risk, time, cost, technology architecture, procurement/vendor management, operational considerations, etc. – to help reach the best technology decisions.
Manage the lifecycle of their assigned projects, from inception to implementation.
Gather business requirements from project stakeholders to further define the goals and objectives.
Drives projects and business teams toward achieving intended business results within a specified time and budget.
Communicate progress to all stakeholders including senior leaders.
Perform risk analyses to identify and resolve critical path issues.
Prepare and analyze program / project related data.
Review and report on program / project status.
Prepare materials for briefings and presentations to large size groups of key decision makers at the executive level.
Other duties as assigned.
What you will need to be successful
Bachelor's degree or equivalent work experience.
A minimum of 2 year of relevant experience.
Proficiency with MS Office products (Excel, Word, PowerPoint, etc.).
Experience in Accounting, HR, Marketing or related business areas.
Experience with database administration or relational databases and tables.
Experience with creating and maintaining Functional and Technical Specification documents, wireframe mockups/diagrams, test cases/plans, and defect/bug fix management.
Experience in current technology trends.
Law firm experience.
Strong organizational skills.
Strong attention to detail.
Strong interpersonal communication skills.
Strong analytical and problem-solving skills.
Able to work harmoniously and effectively with others.
Able to preserve confidentiality and exercise discretion.
Able to work under pressure.
Able to manage multiple projects with competing deadlines and priorities.
Benefits and perks
Medical, Dental, Vision
401(k) match
Paid Maternity/Paternity leave
Ongoing education
Tuition Assistance
Gym/Fitness Reimbursement
Purple with Purpose (paid volunteer time off)
HSA contribution and match
On site Lunch and Learns
Award winning Wellness Program
Consumer Driven Healthcare (CDH) education
Why work for HealthEquity
HealthEquity has a vision that by 2030 we will make HSAs as wide-spread and popular as retirement accounts. We are passionate about providing a solution that allows American families to connect health and wealth and build health savings for life. Through our innovative technology and superior service delivery, our members gain valuable insights to better save and spend their healthcare dollars.
We firmly believe that our team members drive the success of this company. We hire passionate contributors who enjoy the thrill of pioneering their positions to their full potential. Join us and discover a work experience where the person is valued more than the position, and where are our purple culture drives a remarkable experience.
Our advice to you
HealthEquity is fiercely focused on hiring passionate individuals to contribute to our purple culture. If you speak passion, excellence, service, ambition, fun… we want to speak with you! We believe that your personality is as important as your experience and qualifications so when we do have the opportunity to speak together, be authentic, be genuine, be you! Showcase your experience and your passion.
HealthEquity, Inc. is a proud promoter of equal opportunities for training, compensation, transfer, promotion, and other aspects of employment for all qualified applicants and employees. HealthEquity, Inc. support Equal Employment Opportunities without regard to sex, race, color, religion, national origin, age, disability, sexual orientation or veteran status when hiring – under federal, state and local laws.