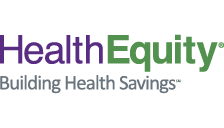 Contracts Deal Desk Manager
Overview
We are CONNECTING HEALTH AND WEALTH. Come be part of remarkable.
How you can make a difference
The Individual in this role will be a key contributor in engaging with sales representatives and account executives to efficiently drive new and renewal business through the customer order set up and contracting processes. This is an exciting, newly created position. The Contracts Deal Desk Manager will be a valuable member of our Sales Operations team and vital to our continued growth as a company. You'll have the opportunity to partner with Sales, Legal, Finance, Relationship Management, and other stakeholder functions across the organization. The successful candidate will have strong written and verbal communications skills as well as order management, contract review/negotiation, pricing, and SalesForce CRM system experience.
What you'll be doing
Partnering with sales representatives and account managers to enable their increasing success in submitting deals accurately
Performing quality checks on Order/Standard contract information entered in the Customer Relationship Management (CRM) system
Ensuring information on Order Forms and other contracting documents match CRM information, decreasing contract rejection rates
Taking ownership for correcting inaccurate information in the CRM system
Working with Sales, Legal, Finance, Relationship Management, and other stakeholders to ensure information required for downstream processes is complete and accurate for each standard contract
Identifying overall process efficiency gaps and work cross-functionally to remediate them
Measuring and tracking improvements in closing business such as average time to complete an Order Form, first-time data accuracy, and completeness of data
Making recommendations for individual and group training to improve efficiency in contracting sold business
Update products and pricing for renewal business
What you will need to be successful
Minimum of 1 year experience working in Salesforce.com CRM system
Experience reviewing order forms and other standard contractual documents
Experience supporting sales teams
Ability to review processes and identify opportunities to increase efficiencies
Ability to understand stakeholder needs and ensure processes meet those needs
Cross-functional relationship management skills
Experience in the healthcare, insurance, or financial services industries
Possess an in-depth knowledge of securing organizations, cloud-based resources, networks, systems, databases, applications, and processes
Team player capable of developing strong collaborative working relationships with internal partners and able to effectively engage and build consensus among cross-functional teams
Benefits and perks
Medical, Dental, Vision
401(k) match
Paid Maternity/Paternity leave
Ongoing education
Tuition Assistance
Gym/Fitness Reimbursement
Purple with Purpose (paid volunteer time off)
HSA contribution and match
On site Lunch and Learns
Award winning Wellness Program
Consumer Driven Healthcare (CDH) education
Why work for HealthEquity
HealthEquity has a vision that by 2030 we will make HSAs as wide-spread and popular as retirement accounts. We are passionate about providing a solution that allows American families to connect health and wealth and build health savings for life. Through our innovative technology and superior service delivery, our members gain valuable insights to better save and spend their healthcare dollars.
We firmly believe that our team members drive the success of this company. We hire passionate contributors who enjoy the thrill of pioneering their positions to their full potential. Join us and discover a work experience where the person is valued more than the position, and where are our purple culture drives a remarkable experience.
Our advice to you
HealthEquity is fiercely focused on hiring passionate individuals to contribute to our purple culture. If you speak passion, excellence, service, ambition, fun… we want to speak with you! We believe that your personality is as important as your experience and qualifications so when we do have the opportunity to speak together, be authentic, be genuine, be you! Showcase your experience and your passion.
HealthEquity, Inc. is a proud promoter of equal opportunities for training, compensation, transfer, promotion, and other aspects of employment for all qualified applicants and employees. HealthEquity, Inc. support Equal Employment Opportunities without regard to sex, race, color, religion, national origin, age, disability, sexual orientation or veteran status when hiring – under federal, state and local laws.