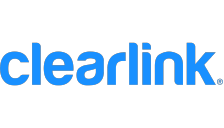 Partner Strategy Manager
*COVID-19/Remote Work Update
Out of an abundance of caution for the current situation with the Coronavirus (COVID-19), we are offering a completely virtual hiring process; this means all your interview steps will be completed via phone or video meeting. We also offer work from home, with the understanding that in the future this role may transition to an in-office, onsite position in our Salt Lake City office. While our day-to-day approach has changed a bit during this time, our dedication to hiring the best talent in the industry and helping them to thrive both personally and professionally is stronger than ever.
If you love navigating uncharted territory, working collaboratively to achieve results, and expanding relationships with key digital marketing clients, then this may be the job for you!
This person is the guardian of the strategic customer relationship and will represent the entire range of company products and services to assigned clients and ultimately ensure their needs and expectations are met by the company.
What we're looking for:
We'd love to talk to you if you're familiar with the intricacies of affiliate marketing, have business development and/or account management experience, feel comfortable navigating an organization to get buy-in, have strong business acumen, and get excited about being a part of a growing business.
At Clearlink, the core of our business relies on creating and maintaining valuable relationships, and as an Partner Strategy Manager, your reach will span across every team in the department. You'll connect with employees and help contribute to a fun, positive work environment that facilitates creative ideas and inspires employees to meet aggressive goals.
The Consumer Brands team has experienced rapid growth over the last few years and has high expectations for our leaders. We're looking for someone who can quickly hit the ground running and help us continue our success.
Responsibilities:
Establish connections with key stakeholders at targeted companies
Coordinate the involvement of company personnel, including Sales Centers, Digital Marketing (Paid Search, SEO, Display, etc), Information Technology, and Accounting, in order to meet account performance objectives and customers' expectations
Assess, clarify, and validate the customers' needs on an ongoing basis
Collaborate with internal teams to formulate media strategies, develop solutions and uncover new opportunities
Build a roadmap to hit revenue growth targets with new and existing clients
Identify, pursue, and pitch prospective new partners/clients
Uncover opportunities in current or prospective industries
Work collaboratively with the rest of the Account Management team
Achieve revenue growth of 50% YoY
This role reports to the Director of Strategic Accounts with accountability to the EVP of Consumer Brands
Qualifications:
Proven ability to manage a team of interactive professionals as well as collaborate with department heads and executives on company-wide initiatives
BA/BS degree
Minimum of 3+ years of experience in digital marketing account management or similar role with a demonstrated track record of over-achievement a plus
Experience planning, buying or managing interactive media, specifically in paid search (SEM), display and search engine optimization (SEO) a plus
Experience owning, managing, and growing multiple direct client relationships
Excellent written and oral communication skills with the ability to build and develop relationships internally and with partners
Excellent presentation and public speaking skills
Excellent problem-solving skills
Strong proficiency in Microsoft Excel with advanced reporting capability
Comfortable working in a fast-paced, metric-driven environment
Detail-oriented and ability to manage priorities
Growth-minded and motivation to grow into potential leadership or management roles
More About Clearlink
Clearlink, a SYKES company, is an award-winning digital marketing, sales conversion, and technology company, headquartered in Salt Lake City. A trusted partner for Fortune 500 companies since 2003, Clearlink delivers intuitive and engaging experiences throughout the customer journey that connect consumers with the products and services they need. Clearlink's people-focused culture has been recognized internationally for strong leadership, business growth, innovative employee initiatives, and corporate social responsibility.
We are a company that lives by CLEAR values: Create Community, Learn and Grow, Embrace Opportunity, Act Like an Owner, Respect Every Person. What does that mean? It means that when you come to work for Clearlink, you'll be surrounded by people that care for each other, care about every person being able to be the most authentic version of themselves, and care about making the communities around them a better place. Clearlink is a place that will empower you to take true ownership of your career and provide all the support needed to help you turn challenges into opportunities to grow.
People have taken notice of all the phenomenal things happening here at Clearlink. Over the last couple of years, we've been recognized with dozens of awards, such as:
Utah Business Magazine's SAMY Awards
Utah Business Magazine's 40 Under 40 Awards
Utah Business Magazine's 30 Women to Watch Awards
Utah Business Magazine's 20 in Their 20s Awards
Utah Business Magazine's Fast 50 Awards
Search Engine Land Awards, Best In-house SEO Team Finalist
PR Daily Digital PR Awards, Viral Campaign Award
PR Daily Digital PR Awards, Media Relations Campaign Award
Utah Diversity Connection, Large Business Diversity Award
The Stevie Awards, Achievements in Health and Wellness
The Stevie Awards, Achievements in Developing and Promoting Women in Business
The Stevie Awards, People-focused CEO of the Year
Utah Business Magazine's CEO of the Year
Achievers 50 Most Engaged Workplaces Award
Women Tech Council's Shatter List
Benefits
In addition to the competitive pay and a healthy work/life integration, Clearlink offers industry-leading benefits to support you both inside and outside of the workplace. Some of the benefits include:
An award-winning wellness program with a path to have 100% of healthcare premiums paid in full (over 80% of employees have 90%-100% of their premiums covered by Clearlink)
401K matching, tuition reimbursement, dedicated budget for conferences and certifications training/certification opportunities
Free sets of ski passes to Utah's top ski resorts
Annual Trip of a Lifetime winners from each department that get to choose anywhere in the world to visit, and everyone in the larger group of finalists get a consolation prize of a week in a tropical paradise like Hawaii, Jamaica, or Mexico
Paid maternity/paternity leave
Access to yoga, meditation, counseling, outdoor and wellness activities like mountain biking and paddle boarding, and much more
*Everyone is a part; no one is apart. Ours is a community for everyone. We embrace diversity in experience, identity, and perspective, not only to help each of us learn and grow, but also to expand the capabilities of our business.
We are an equal opportunity employer and value diversity at our company. We do not discriminate on the basis of race, religion, color, national origin, gender, sexual orientation, age, marital status, veteran status, or disability status. We will ensure that individuals with disabilities are provided reasonable accommodation to participate in the job application or interview process, to perform essential job functions, and to receive other benefits and privileges of employment.