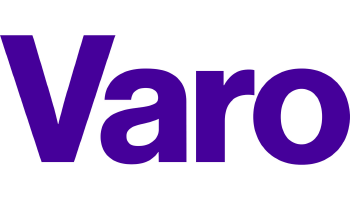 Senior Frontend Engineer
ABOUT VARO
Varo is a new breed of bank. All digital, mission driven, FDIC insured and designed for the way real people live their lives.
We're on a mission to bring financial inclusion and opportunity to all hard-working Americans. Through our mobile app, we offer premium bank accounts that have no minimum balance requirement or monthly account fees, high-interest savings accounts, short term lending and solutions to help customers stretch their paycheck, build credit and start saving. Our tech-first products are designed to make money work for everyone and help customers and communities build greater financial resiliency.
Varo is distinct from other fintechs: we've made history as the first and only consumer fintech to be granted a full national bank charter by the Office of the Comptroller of the Currency (OCC).
Varo Bank represents the evolution of a new generation of banks that are born from innovation and built on technology to empower consumers and businesses.
Our team combines the best of both consumer tech and banking, and we're wildly passionate about helping our customers. Our teams are based in San Francisco and Salt Lake City. Privately held, we've raised over $419M to date from leading institutional investors and strategic partners including Warburg Pincus, The Rise Fund / TPG Growth, Gallatin Point Capital, Harbourvest Partners, and Progressive Insurance.
Varo is entrepreneurial, collaborative, enthusiastic, customer-oriented, fast-paced, and multicultural. This is an open and relatively flat organization that puts an emphasis on collaboration, sharing ideas and information. For a relatively early stage company, Varo is grounded in a strong set of values and takes pride in the diversity of its employees and board.
ABOUT THE ENGINEERING TEAM
The Engineering Team at Varo is small but is growing rapidly. Over the next year we need to build an entire bank from scratch, so if you are looking for growth join us. Our goal is to repair the stale banking industry and build products that help improve the financial wellbeing of our customers. You will get to work with new technology stacks, be part of a great and diverse workplace, and improve the financial lives of others. In our Engineering team we value personal growth, initiative and ownership, collaboration, and the importance of thinking like an engineer.
WHAT YOU'LL DO
Build complex, modern front-end application with beautiful, consistent and fast UI for our customers
Partner with designers and product managers to define the best UX and UI for the tools we're building
Implement best front-end practices on our team
Write well-designed, well-tested, readable, maintainable code
Participate in code reviews to maintain code quality and distribute knowledge
Help lead large projects from idea to positive execution
PREVIOUS EXPERIENCES THAT'LL HELP YOU BE GREAT
5+ years experience in building web frontend applications.
Strong knowledge of and experience with modern JavaScript, HTML, and CSS
Experience building responsive, component-based web apps with modern JavaScript front-end frameworks (e.g., Angular, React)
Passion for building a delightful customer experience
Understanding of principles of design (UI/UX)
OTHER NICE-TO-HAVES
Experience with financial systems (banking, lending, payments).
You love making complicated things, very simple.
You can work across teams in our rapidly growing company and drive standardization.
TECHNOLOGIES THAT WE USE
ReactJS, Redux, JSS, SASS, ES6
AWS
PostgreSQL, Redis, Kafka
Maven, Jenkins, Git, Jira, Confluence
CULTURAL ALIGNMENT
Varo is entrepreneurial, collaborative, enthusiastic, customer-oriented, fast-paced, and multicultural. This is an open and relatively flat organization that puts an emphasis on collaboration, sharing ideas and information. For a relatively early stage company, Varo is grounded in a strong set of values and takes pride in the diversity of its employees.
OUR CORE VALUES
Customers First: Understand the problems our customers are trying to solve. Respond with a sense of urgency. Build relationships that result in loyalty. Be data and insights-driven. Test everything. Achieve results through strong execution. Build a product people love. Assess new initiatives with the customers' interest in mind. Act with empathy.
Take Ownership: Bias towards action. Have high standards. Be accountable for the results of your work, our product, our company. Trust others to own it.
Respect: Treat others how you want to be treated. Listen first before being heard. Speak the truth even when it's not easy. Assume best intentions. Bring your full self to work.
Stay Curious: Ask why. Dare to make things better. Learn something new each day (even from mistakes). Be open to growth. Develop creative solutions.
Make it Better: Think big. Set high goals. Work towards long term value rather than short term wins. Create change. Be resilient.
Varo is an equal opportunity employer. Varo embraces diversity and we are committed to building teams that represent a variety of backgrounds, perspectives, and skills. All applicants will be considered for employment without attention to race, color, religion, sex, sexual orientation, gender identity, national origin, veteran or disability status.
Learn more about Varo by following us:
Facebook - https://www.facebook.com/varoabank/
Instagram - https://www.instagram.com/varobank
LinkedIn - https://www.linkedin.com/company/varobank
Twitter - https://twitter.com/varomoney
Engineering Blog - https://medium.com/engineering-varo
SoundCloud - https://soundcloud.com/varobank
Beware of fraudulent job postings!
Varo will never ask for payment to process documents, refer you to a third party to process applications or visas, or ask you to pay costs. Never send money to anyone suggesting they can provide work with Varo. If you suspect you have received a phony offer, please e-mail careers@varomoney.com with the pertinent information and contact information.