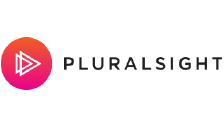 Software Engineer (Node/React)
We are hiring an experienced Software Engineer to help with the mission of activating learners in the Pluralsight platform and driving long term engagement, commonly referred to as Onboarding. You will own the journey of the Pluralsight learner beginning at account creation and ending when they are exhibiting successful, continuous learning behaviors in the platform.
The Onboarding experience is the first thing a user sees after signing up for Pluralsight. The Onboarding team will work closely with our Home team to upgrade and refine this experience. A strong Onboarding experience will help learners get up and running faster with our platform and enable them to accomplish their goals quicker. This is a highly collaborative role, where you will work with technical colleagues across the organization to drive important outcomes for learners around the world.
As a software engineer on the Onboarding team, you will help shape our technical direction on how we make a user's first initial visits intuitive, informative, and insightful. We are always looking to better understand our customers and build features that motivate them to learn the latest technologies. You will collaborate with a bright, diverse team that is passionate about learning and helping our learners and customers reach their learning goals by crafting scalable, secure software that delights our users.