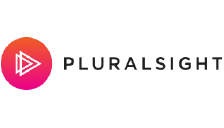 Professional Services Consultant
The Professional Services Consultant - Skills Strategy (IT Operations / Security) possesses an enterprise-level understanding of the skills that are demanded by today's IT Operations and Security professionals across a variety of industries. In general, this translates to a working knowledge of skills needed to support functional disciplines in a variety of domains. This level of knowledge and the passion to learn more will be integral in identifying the different skill development needs for targeted job roles and experience levels.
The Professional Services Consultant - Skills Strategy acts as an expert consultant, assisting Pluralsight business customers to achieve their skill development objectives and stay current on the latest technologies and associated methodologies. This is accomplished by assessing corporate technology goals, providing expert guidance and making recommendations that will assist the customer in optimizing the value they recognize from the Pluralsight platform. This also requires a strong ability to manage relationships across internal sales, content and product teams.