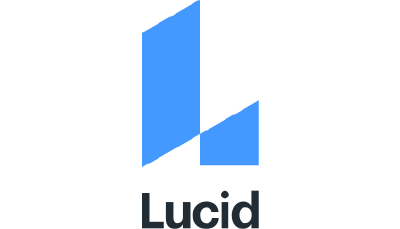 Senior Analyst, Strategy Analytics
In today's tech environment, strategic thinking must be paired with strong analytical skills. As a Senior Analyst on Lucid's Strategy & Analytics team, you will be expected to be fluent in all aspects of strategic problem solving - from identifying opportunities to analyzing data, presenting results, and driving change. This role is designed for candidates who have already honed their technical skills working with data and are ready to take their careers to the next level.
As part of the team, you will rotate to a new function after 9-12 months, allowing you to see multiple sides of the business and expand your knowledge and experience. The groups supported by analysts from the Strategy & Analytics team include Marketing, Demand Generation, Sales Operations, Product, Growth, Data Science, and Strategy. The tool set you develop and use will be similar across these functions, but each presents domain-specific challenges that will provide unique opportunities for learning. Some of the potential projects that you would work on in this team include creating a health score to identify at-risk accounts, identifying opportunities to accelerate product adoption at enterprise companies, formulating a strategy for web and mobile users, finding ways to increase collaboration and virality of the product, devising and implementing a "North Star" metric that represents users getting core value from our product, building a dashboard to allow sales reps to target high-potential accounts, and calculating the lifetime value of users to inform AB test and advertising ROI.
Our mission is to make working visually easy and essential for everyone. We hold true to our core values of: (1) innovation in everything we do; (2) passion & excellence in every area; (3) providing individual empowerment, initiative and ownership; and (4) teamwork over ego.
Responsibilities:
Work with senior leaders and other stakeholders within various departments at Lucid
Identify and understand problems and opportunities
Come up with data-driven recommendations
Implement new initiatives that help grow the business
Requirements:
Bachelor's degree, ideally in a technical or quantitative field
2+ years of data analysis experience (or applicable technical experience)
Strong SQL proficiency
Basic understanding of statistics and hypothesis testing
Strong leadership and communication skills
Able to think strategically and tackle open-ended problems
Detail-oriented, organized, and a good team player
Preferred Qualifications:
5+ years of data analysis experience
Passion for problem-solving - If you've ever been so absorbed in a problem that your mind couldn't rest until you figured it out, you'll be in good company.
Willing to be help and be helped - Our impact comes only through helping others make better decisions using data. We recognize that we're stronger together - there's no shame in asking for help, we're not afraid to say "I don't know", and we actively seek feedback
Desire to learn - You'll often be answering questions that have never been answered before, which requires a high level of intellectual curiosity and an eagerness to dive into new problems, domains, tools, and techniques.