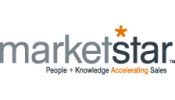 About the Sales Trainer – Dropbox:
MarketStar is seeking a Sales Trainer to collaborate in our Ogden, UT office. The Sales Trainer handles creating and delivering training content for one of the premiere cloud storage platforms to our new hire and tenured sales representatives, managers, and support staff. The Trainer will interface with various external and internal stake holders to ensure an accurate representation of our vision and strategy in the training environment.
The Sales Trainer will work with the Training Manager in developing, creating, and implementing training based off best practice sales processes and procedures. The ideal Sales Trainer candidate is a team-oriented driven individual who possesses a foundation in instructional design and delivery. They assure our training experience is relevant by adapting delivery methods to class needs, keeps up to date with the latest product knowledge, and thrives in a collaborative and feedback-based environment.
Advance your career by representing an industry leader in cloud-based file storage and collaboration!
Rated as one of the Salt Lake Tribune's Top Workplaces in 2019, 2020 and 2021, MarketStar is one of Northern Utah's largest private employers and has offices in Ogden, Salt Lake City, and Dublin, Ireland. Our employees have helped launch, sell, and support thousands of products and services on behalf of the biggest and brightest companies in the world!
We are excited to have you apply to work with us! "You Belong" is one of the MarketStar values and we look forward to you finding belonging and purpose here with us. Another MarketStar value is "We Care" which means that we care about you, your career and your family. We look forward to the possibility of having you on our team!